Online Zoom Pub Quiz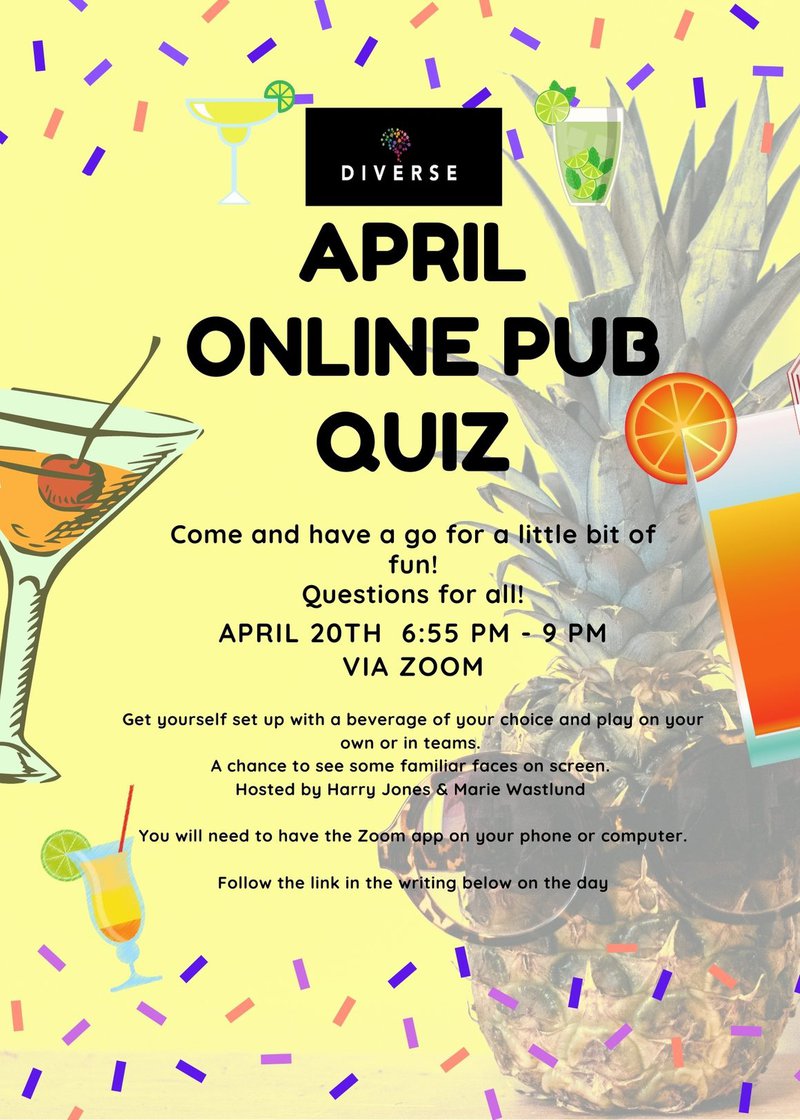 Hello Diverse Members.
Welcome to The Diverse Online Zoom Pub Quiz - Tues 20th April 7pm - 9pm.
It is an opportunity to see some familiar faces, meet some new members and most importantly have some fun!
Get comfortable and set up with a beverage of your choice.
We hope that you are excited to join us.
There will be 6 rounds of questions, with 8-10 questions in each round.
Play alone or in a team, we can pair you with someone online on the day if you like!
You will need to set up a Zoom account and have a camera on your device.
Please use this link:
Diverse April Online Pub Quiz

April 20th, 2021 6.45pm - 9pm

Join Zoom Meeting
https://zoom.us/j/2836780826?pwd=dFNRelJtQ0JsdHFOeU83K2RKVGl6Zz09
Meeting ID: 283 678 0826
Passcode: AGP
Things to remember:
Make sure you click the video and the unmute button at the bottom of the left side of the screen.
Also if you experience sound problems go into your audio settings and turn everything on.
We will all mark our own answers together as a group at the end.
We really hope that you can join us!
Hosted by Harry Jones & Marie Wastlund.
If you experience any problems joining please call Marie - 07538 152 626