Diverse Bristol Arts & Crafts Social
Add to Calendar
12/14/2023 01:00 PM
12/14/2023 05:00 PM
Europe/London
Diverse Bristol Arts & Crafts Social
<p></p><p></p><embed alt="WhatsApp Image 2023-06-21 at 10.34.42.jpeg" embedtype="image" format="fullwidth" id="200"/><p></p><p>We have changed venue to Toto&#x27;s By The River</p><p>Location: <b>Toto's By the River Wine Bar</b> .</p><p>Start time: 1:00 PM</p><p>End time: 5:00 PM</p><p>Facebook:<a href="https://www.facebook.com/totosbytheriver/">toto&#x27;s by the river</a></p><p></p><p></p><p>We are having to change venue to Toto&#x27;s By The River, The Landing, 125 Redcliff St, Redcliffe, Bristol BS1 6HU.</p><p>We have hired the upstairs area.</p><p>The Mana House have unfortunately changed their opening time to 4pm - therefore I have changed the venue.</p><p>Arrive anytime from 1pm, but please be aware that we will be packing down around 4.30pm.</p><p>There will be a few creative materials provided.</p><p>However if you prefer to feel free to bring along things that you would like to do and create.</p><p>The group leader is Duncan &amp; the group assistant is Alex Kyriacou.</p><p>If you have any questions please email Marie@diverseuk.org</p><p></p><hr/><p><br/></p><p>Upcoming group dates for you diary</p><p></p><p></p><ul><li>Thursday 14th December 2023 Start time: 1:00 PM End time: 5:00 PM</li><li>Thursday 11th January 2024 Start time: 1:00 PM End time: 5:00 PM</li><li>Thursday 8th February 2024 Start time: 1:00 PM End time: 5:00 PM</li></ul><p>For further information please call or email Marie</p><p></p><p></p>
https://g.page/totosbristol?share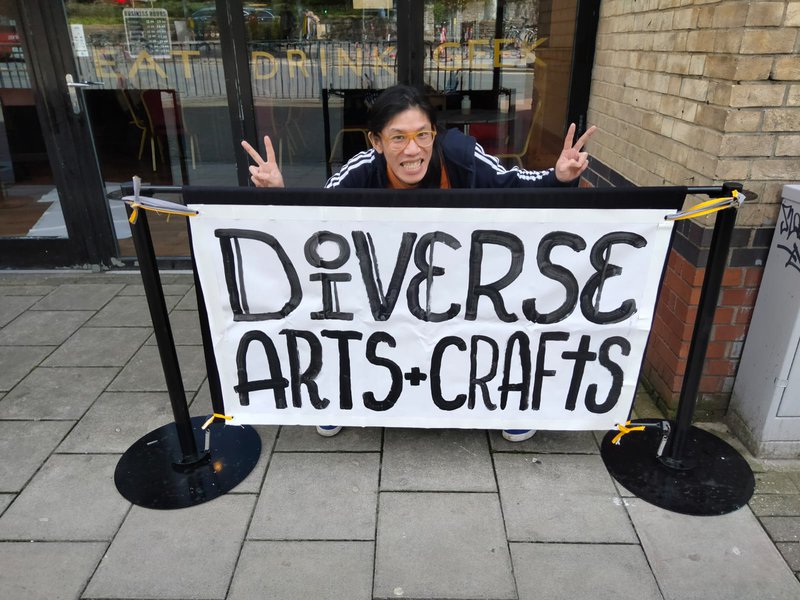 We have changed venue to Toto's By The River
Location: Toto's By the River Wine Bar .
Start time: 1:00 PM
End time: 5:00 PM
Facebook:toto's by the river
We are having to change venue to Toto's By The River, The Landing, 125 Redcliff St, Redcliffe, Bristol BS1 6HU.
We have hired the upstairs area.
The Mana House have unfortunately changed their opening time to 4pm - therefore I have changed the venue.
Arrive anytime from 1pm, but please be aware that we will be packing down around 4.30pm.
There will be a few creative materials provided.
However if you prefer to feel free to bring along things that you would like to do and create.
The group leader is Duncan & the group assistant is Alex Kyriacou.
If you have any questions please email Marie@diverseuk.org
---
Upcoming group dates for you diary
Thursday 14th December 2023 Start time: 1:00 PM End time: 5:00 PM
Thursday 11th January 2024 Start time: 1:00 PM End time: 5:00 PM
Thursday 8th February 2024 Start time: 1:00 PM End time: 5:00 PM
For further information please call or email Marie