Diverse Bristol Arts & Crafts Social at the Mana House
Arts and Crafts
---
The Diverse Bristol Arts & Crafts Social
Every 2nd Thursday of the month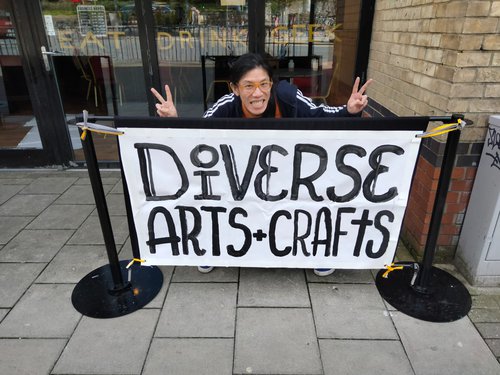 We now have a new larger venue, it is opposite the Old Fire Station
Location: The Mana House, 63 Union Street, Bristol BS1 2DU.
Start time: 1:00 PM
End time: 5:00 PM
Website: The Mana House
Facebook: The House Of Mana
Arrive anytime from 12pm, but be aware that we will be packing down around 3.30pm.
There will be a few creative materials provided.
Miniature painting supplies are available to purchase from the venue.
However if you prefer to, feel free to bring along things that you would like to do and create.
The group leader is Duncan & the group assistant is Alex K.
If you have any questions please email Marie@diverseuk.org
Many Thanks
---
Upcoming group dates for you diary
Thursday 14th September 2023 Start time: 1:00 PM End time: 5:00 PM
Thursday 12th October 2023 Start time: 1:00 PM End time: 5:00 PM
Thursday 9th November 2023 Start time: 1:00 PM End time: 5:00 PM
Thursday 14th December 2023 Start time: 1:00 PM End time: 5:00 PM
---
For further information please call or email Marie
Mob: 07538 152 626
Email : Marie@diverseuk.org
---